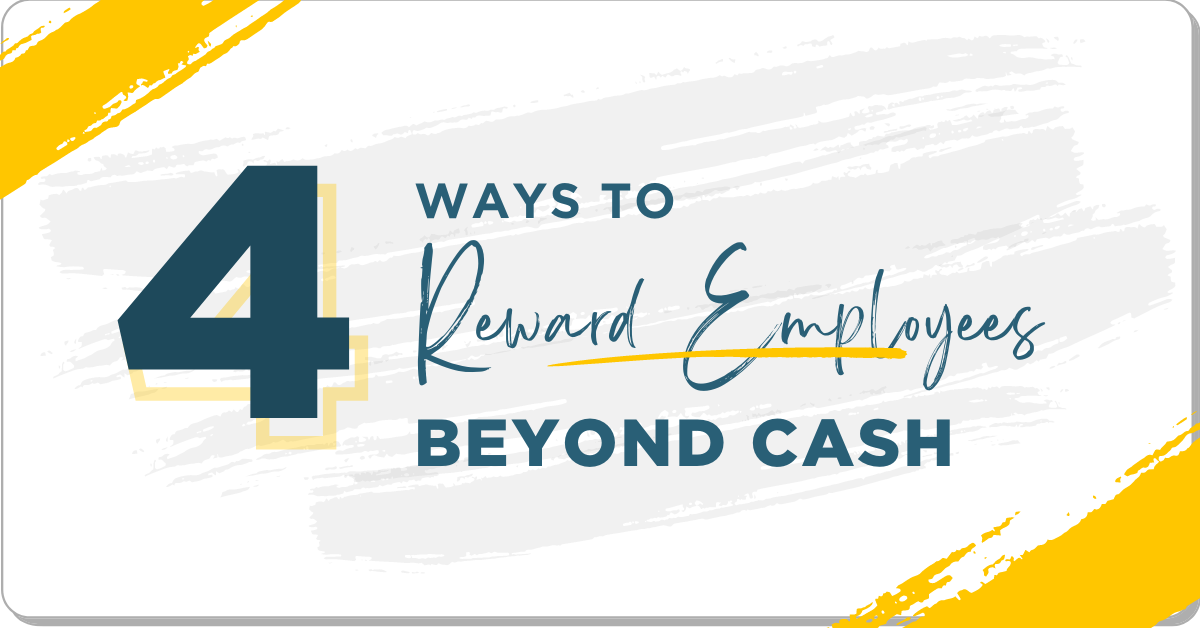 Workers want a good salary and other financial rewards, but non-financial rewards for employees may be just as important – sometimes more so – in encouraging employees to give their best effort.
Through the years, open-book companies like New Belgium Brewing (a craft brewery located in Fort Collins, CO) and Tasty Catering (a full-service caterer out of Chicago, IL) have learned how to best incentivize and motivate employees in creative and meaningful ways — without merely handing out money.
Here are a few rules of thumb for workplace leaders when designing non-financial rewards.
Design rewards that match the company's culture
For an employee-owned company like New Belgium Brewing, a traditional reward – such as a watch – would not be meaningful.
Instead, all new employees are given a keychain (called a "mojo") that co-founder and CEO Kim Jordan makes out of both a stainless steel bead to represent beer-making equipment and also a unique bead to represent that person.
Jordan hands them out personally, and once people have them, they truly feel like a part of the company.
Use technology to your advantage
New Belgium employee and team achievements are recognized on an online "kudos" board and all-staff meetings also highlight these achievements. There is also a special place to recognize small wins.
For example, employees at Tasty Catering can give a shout-out to another employee in their internal newsletter to show their appreciation.
Continuously evaluate
Employee reward programs have to be re-evaluated as the company grows. For example, after a company reaches a large employee base, company lunches may be too cumbersome to have any real value. Employees may also be scattered among different office locations, which makes it impossible for everyone to meet for a meal.
Try vetting new ideas to see what has the most impact for the company at any given point.
Reward individuals with meaningful gifts
You can give someone $100 in cash, but that will fade quickly. At New Belgium, for example, a boss may give an employee a gift certificate for a pedicure when she is working particularly hard or has reached a milestone.
Tasty Catering asks employees what most disrupts them at work and then takes action to minimize those disruptions. These actions have a more profound psychological impact than cash because people appreciate a personal touch.
---
Learn more about structuring effective bonus plans, and innovative recognition or reward strategies. Join our community of business leaders to unlock courses, idea sharing, and resources focusing on building better businesses.

Other Articles You Might Like: