Why I Flew To Dallas For The 29th Annual Great Game Of Business Conference
Boy, did it feel good to get out of town for a few days. Like many people around the country, I've cut way back on my travel since the pandemic hit March 2020. While I thought things would open up once vaccines became widely available, the Delta variant threw my forecasts off quite a bit.
But one event I wasn't willing to take off my calendar was the 29th Annual Great Game of Business Conference held in Dallas a couple of weeks ago. While the team was forced to host the entire conference virtually last year, this year, they planned from the beginning for the conference to be "hybrid"—meaning folks could attend in-person or online.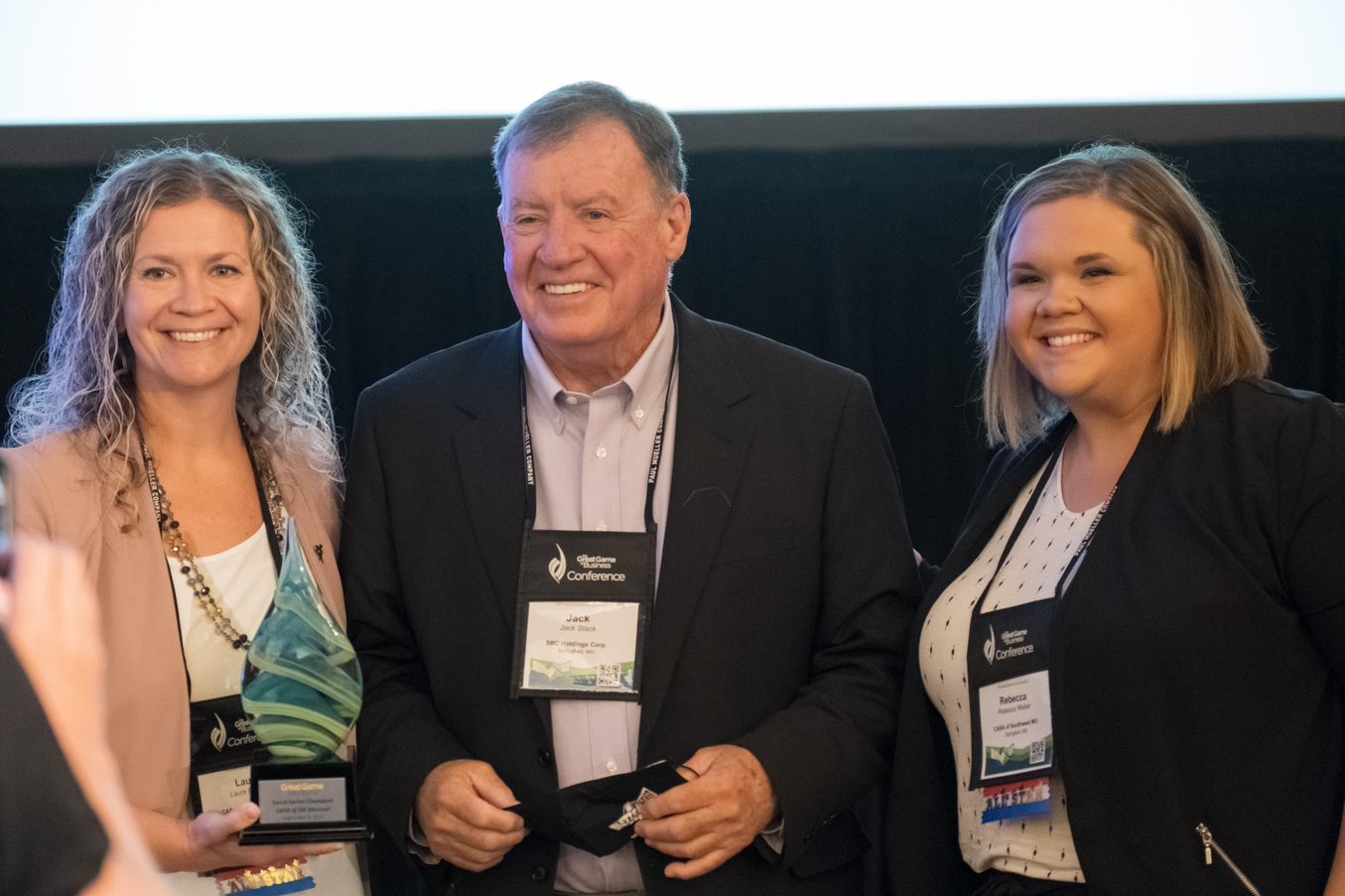 Despite the ongoing concerns over Covid, I made the decision to fly to Dallas and participate live and in person. Why? Because I miss seeing people face to face, eyeball to eyeball. Plus, I knew the Great Game™ team and the event staff would do everything possible to keep everyone as safe as possible by asking attendees to wear masks and to practice social distancing. At some point, it all comes down to managing risk and living our lives.
<<Jack wants to know your thoughts! Leave a comment at the bottom of this page, and Jack Stack and Darren Dahl will comment back and/or answer any questions you might have. >>
An opportunity to recharge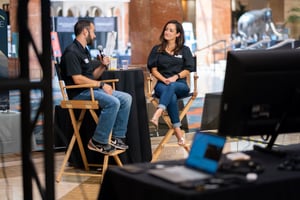 I'm so glad I went. It was so invigorating to be around people so full of hope and energy. I admire the courage it took for those 400 or so folks to make the trek to Dallas—including the incredible lineup of speakers and presenters who shared everything from long-term economic forecasts to inspiring personal stories of the transformational power of The Great Game of Business®. I also can't say enough about the professionalism displayed by the Great Game team and the hotel staff. It took a true team effort to make everything happen.
For me, the experience of attending the Great Game Conference over the years has been like going out on a lake—a place to relax, recharge and bring inspiration and ideas back home. At a time when we're all experiencing fatigue—Covid fatigue, Zoom fatigue, takeout food fatigue—the conference provided a real boost to my spirits.
What was so cool was that, despite some hiccups with the hotel's Internet connection, so much of the knowledge and enthusiasm shared over those two and half days were available to those watching online as well.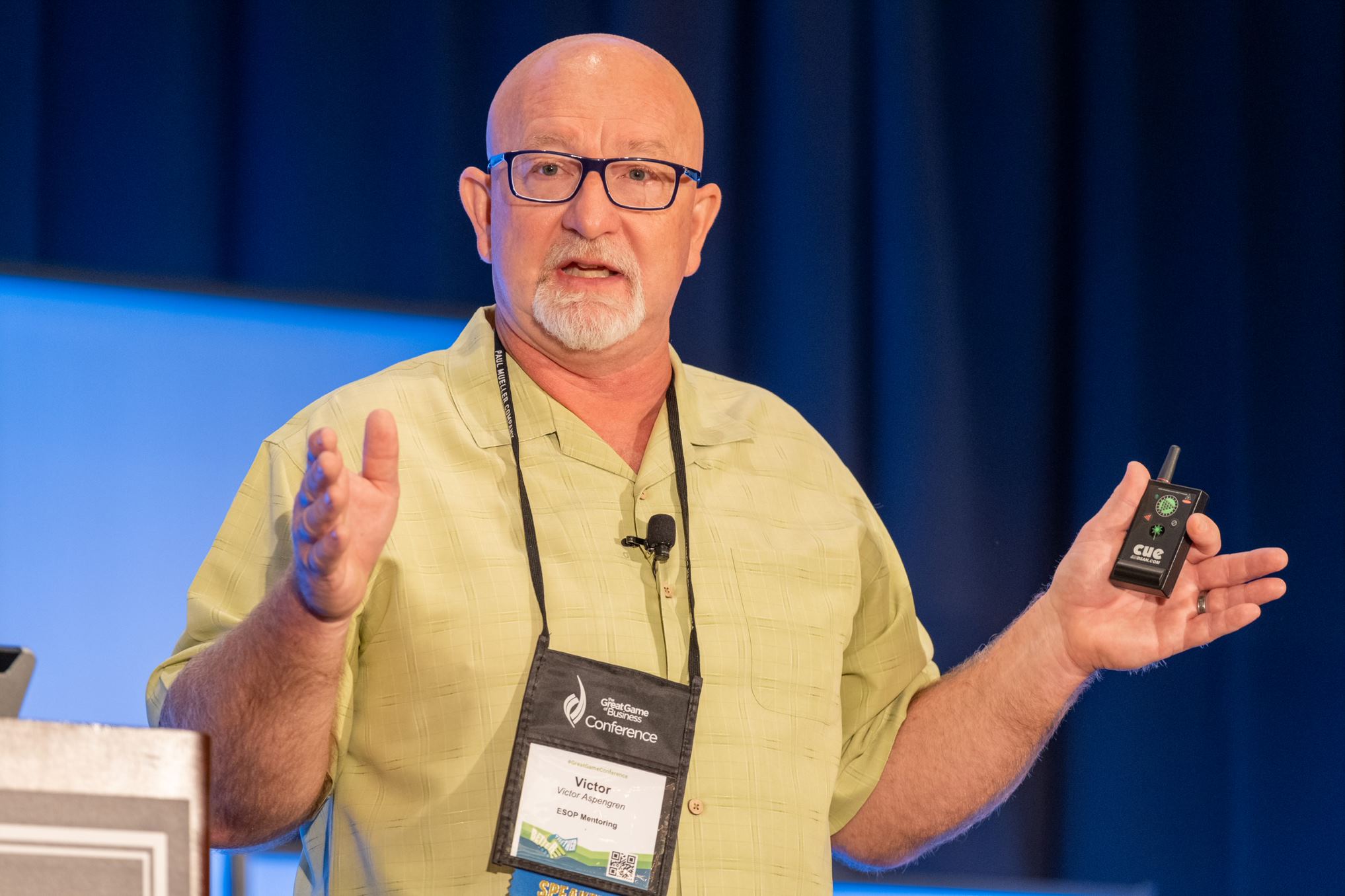 People have sent us comments like:
"The Great Game of Business is an incredibly welcoming community. This was the inspiration that I need to face tough challenges."
Or,
"The enthusiasm is contagious."
Then there's the articulate person who wrote:
"I could go to all sorts of conferences and hear an inspirational speaker, meet some networking contacts, be jazzed up for a few days, come back to the office and then go, 'Now what. How do I turn that into something else?' And then the buzz dies down. Even attending the conference digitally, I found myself inspired not just by the speakers but the other attendees as well. Here's the thing that makes the Great Game Conference unique amongst conferences: I'm not just leaving inspired; I'm leaving with tools to turn that inspiration into results."
I also had one attendee come up to me and compare the Great Game Conference to one our top competitors put on. She said that at the other conference, it was a lineup of people trying to sell her something. At our conference, on the other hand, she said she was fueled by all the friendship, camaraderie, and the willingness of everyone she met to help in any way they could. That bodes especially well considering that there were more than sixty new companies in attendance this year.
The business of hope
One of my favorite parts of the conference is the All-Star awards—which is where we honor those organizations that have taken the Great Game principles and practices to the next level. As one of the awards judges, my job is to read through the applications and somehow pick winners—something that gets harder and harder every year.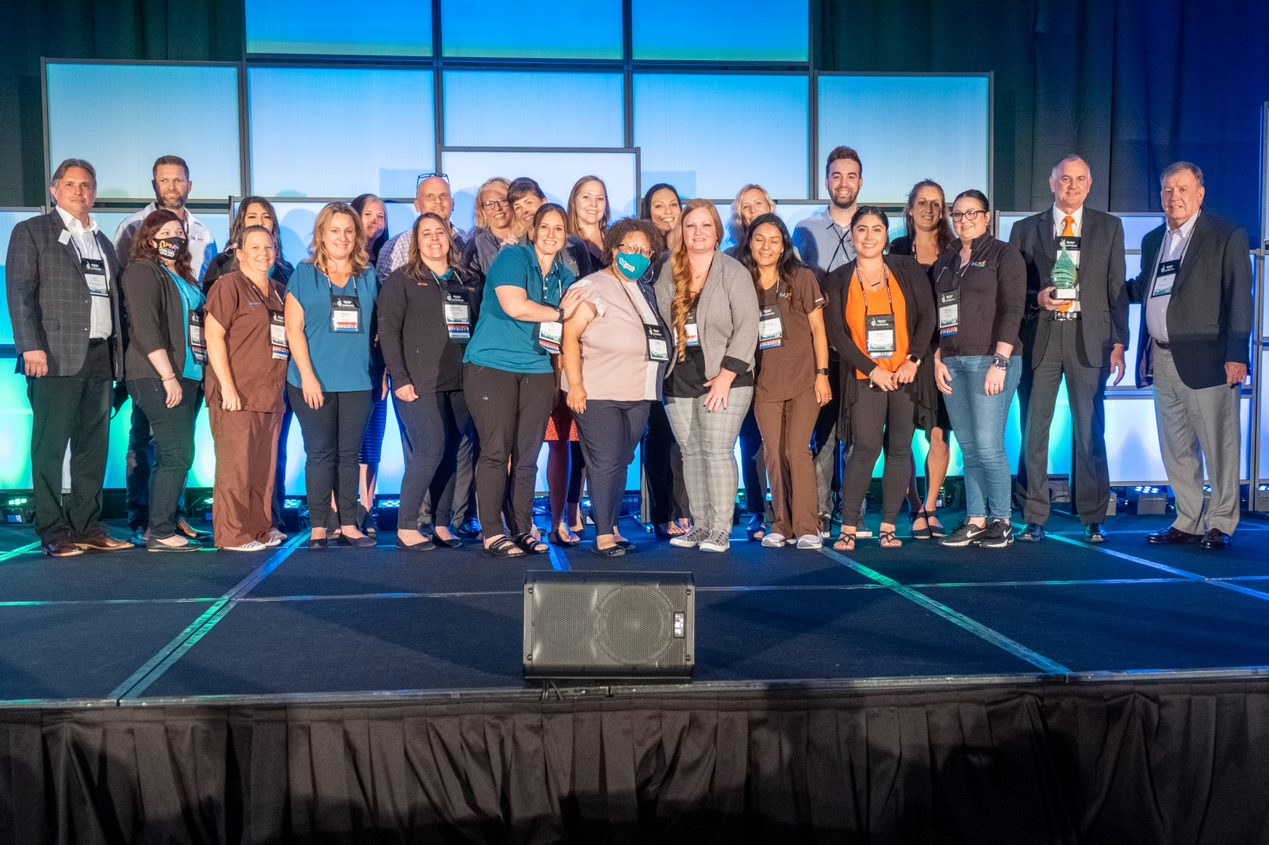 Reading each of their stories this year gave me so much hope and optimism despite all the challenges we face. I was also struck by how much these stories reminded me of the time years ago when I was honored to serve as the American judge on a panel charged with choosing an Entrepreneur of the World, an award sponsored by a major consulting company. While I had judged similar Entrepreneur of the Year awards back in the United States, this time, I was invited to fly to Monte Carlo for the globally-focused event.
I was feeling pretty low about the prospects for the world at that time. Stories about war, poverty, and famine dominated the headlines daily. I was desperate for a spark of hope.
As I began reading through the case studies of the finalists in the contest, which represented companies from thirty-seven countries, my mood began to brighten. Their businesses aimed at turning their countries around, using democracy rather than bureaucracy and state ownership. Rather than waiting for the government to deliver a top-down solution to their problems, these entrepreneurs turned to commerce for bottom-up answers. They created free markets to help free their people.
As I read through those stories of global entrepreneurs—just like when I read about this year's Great Game All-Stars—my batteries began to recharge. It was incredibly inspiring to see how the freedom to exercise choice can result in security and stability across the globe.
<Let's have a conversation! Leave a comment at the bottom of this page, and Jack Stack and Darren Dahl will comment back and/or answer any questions you might have.