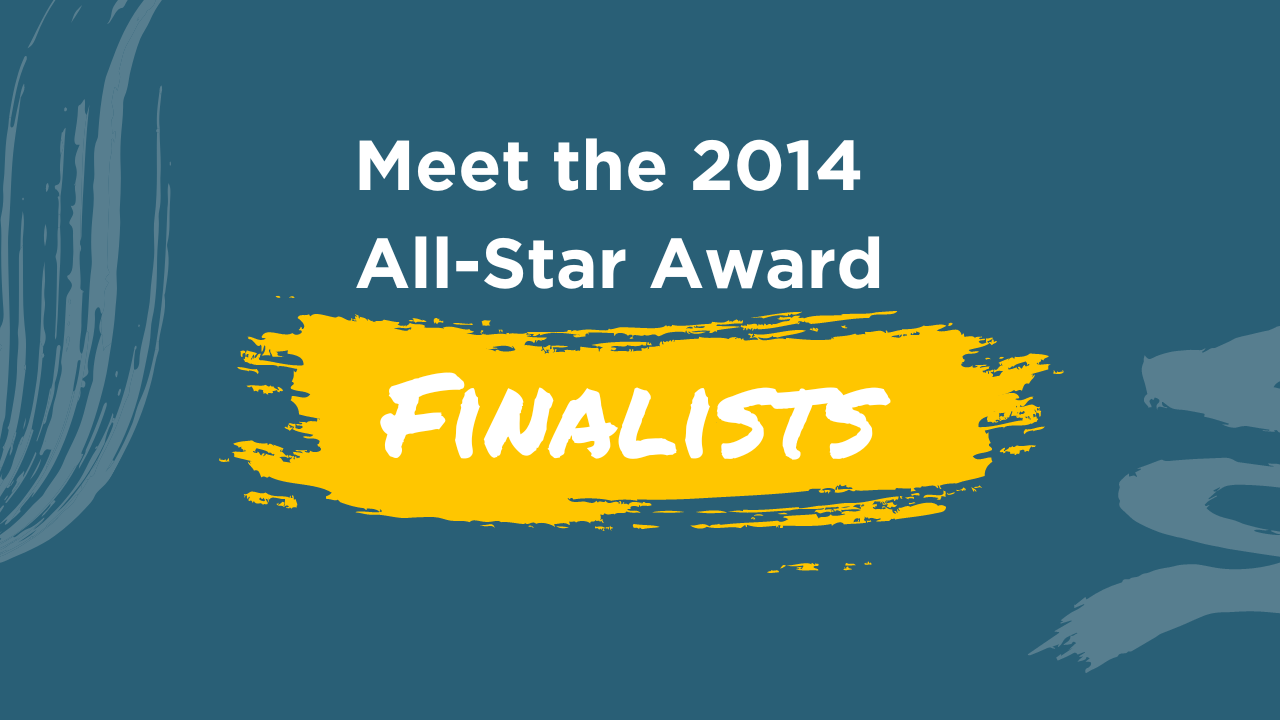 Companies who excel in playing The Game know it's not just about generating profits, cash and wealth but also about distributing it for the good of everyone involved. The Game starts with a sincere belief in people along with fostering trust and mutual respect. The companies who are recognized as Great Game All-Stars embody these concepts to the fullest. All-Star companies show tenacious dedication to open-book management and business transparency and continually spread the word to help others succeed as well. Read more about the All-Star Awards.
The All-Star award recognizes and celebrates the remarkable achievements of companies from around the globe that have fully embraced the principles of open-book management and The Great Game of Business, and have demonstrated outstanding results.
Please help us in congratulating the 2014 All-Star Award Finalists:

AEP – Pirkey
American Electric Powers' Pirkey Power Plant is a 675 MW power plant that burns 4 million tons of locally mined lignite annually. We have provided low cost generation to our customers in Texas, Louisiana and Arkansas since 1985.
Argent Tape & Label
Argent Tape & Label produces pressure sensitive labels for the automotive, pharmaceutical and consumer industries.
Jenner Sales
Jenner Sales Corp., in our 53rd year of business, is the Case IH Agriculture Application Equipment Distributor for the states of Illinois and Indiana. Our commitment to customers is as follows: Revolutionary is our Mission, Growing partnerships with Four Core Marketing Values. Our values are to increase customer profitability, reduce their risk, make it easier for them to do business and improve their environmental stewardship. Our after-sales support is second to none through a 24/7 offering of parts, on-site service and technical assistance. We continue to support our values by providing revolutionary products and added innovative technology backed by highly trained employees.
O'Connells OBM Pty Ltd
O'Connells OBM is a progressive chartered accounting (CPA) firm – based in Brisbane, Australia – that specialize in providing our clients with proactive tax and business advisory services.
For us, our role is more than the debits and credits. It's about being proactive, being innovative and importantly being available to discuss client's issues or concerns, as we believe this approach is central to us having a positive impact in our client's lives.
Tasty Catering
Tasty Catering began as a fast food hot dog stand, Tasty Dawg, over 25 years ago. One shop turned into three, and after just a few short years, the company had experienced such success that many people began requesting catering services.
The success of the catering division soon took off, turning Tasty's main focus from the restaurants to the catering services under the new business name Tasty Catering.
With a constantly growing team of extraordinarily friendly and talented individuals, Tasty Catering is a longstanding, leading staple in Chicagoland catering and events. We are proud to offer valuable, high quality catering and a multi-award winning staff to treat your event with individual care.
US Tower Services, Inc.
Incorporated in 2002, US Tower Services, Inc. provides multiple services to our customers in the wireless communications industry. Our initial specialization was in third party inspection, where our crews inspect the work of other tower service companies. Our Customers asked us to expand our services because of the expertise we had shown, we excelled in line and antenna installation and technology upgrades. Diversification being our plan from the beginning, we then expanded our services.
We have expanded from our humble beginnings in St. Louis, Missouri to Los Angeles, CA, Phoenix, AZ, and Montana. At the request of our customers we expanded to LA, and Montana. US Tower services mainly works with the big five wireless providers, like T-Mobile (our oldest customer), AT&T, Sprint, US cellular and Verizon utilize us in all of our established markets and also in regions where we do not yet have a presence. We perform the majority of our large years long project work for general contractors such as General Dynamics, Bechtel, Black and Veatch, and EXI Parson's. These general contractors manage the large projects for the big five in various areas of the United States.
Westpaw Design
West Paw Design is a world-class manufacturer of high-quality pet toys, beds and apparel. Driven by a passion for pets and the joy they bring, West Paw Design seeks the most innovative designs using sustainable materials, resulting in a meaningful value for our customers. Established in 1996, one-hundred-percent of West Paw Design's products are manufactured in the USA. They're proud to do their part to protect the environment by limiting waste and utilizing nontoxic, organic or recyclable materials.
Which finalists will win the coveted All-Star Award? Find out September 4th, 2014 during the All-Star Awards Ceremony at The Annual Gathering of Games Conference.