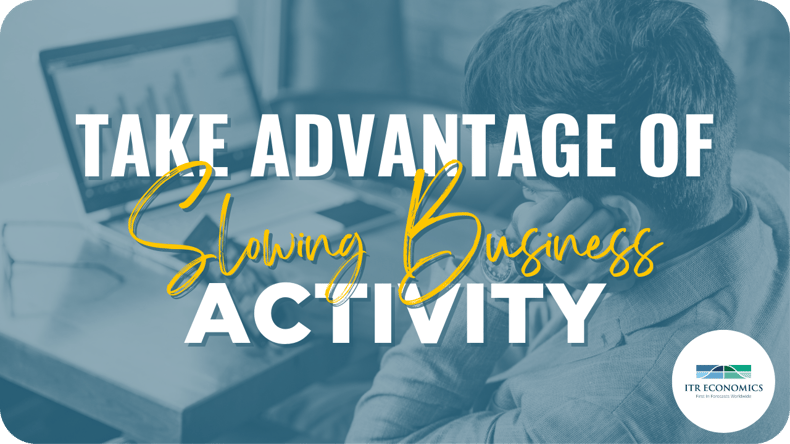 Right now, many businesses are experiencing slowing growth in business activity. Although this may seem like a bad thing, there are still so many positive actions companies can take during this downtime that will pay dividends when business ramps up again. Let's take a look at some of the ways your business can best take advantage of this period to secure a better future.
Continue Training Your Employees
When business slows down, it is not time to be worried. Rather, it is a great time to work toward improving your company! When your average employee's workload decreases during down months, your team has a chance to step back and take a breath. This makes for the perfect opportunity to further train your employees to learn some new skills or sharpen current skills.
Investing time and resources into training your current employees will not only help them grow in their careers but will also pay off in the form of better service for your clients. With newly acquired and sharpened skills, your employees will be completely ready to handle your company's busiest seasons.
Stay Ahead of Labor Shortages
This investment back into the growth of your employees will also help keep them happy and engaged with their work.
With the current labor shortage, the ability to recruit and retain talent is crucial to your business' success. This is not a time when you can afford to lose employees. A company that is willing to put the time in to help them succeed will go a long way toward building positive morale in the workplace.
How Can The Great Game of Business Help Us Improve Employee Turnover Rates?
Over the last four decades, The Great Game of Business has remained committed to providing leadership coaching and business management consulting – both of which go toward building a more positive workplace.
"Annual employee turnover has shrunk to about 2% in an industry that averages 50%." – Tasty Catering, GGOB Practitioner
We are a community of businesspeople just like you with years of experience. No matter how big or small your company, we're here to help you.
Build Your Strategy and Plan Ahead
This downtime in business also allows your company to take a closer look at your business strategy. Thanks to our business partner ITR Economics, you can access actionable economic data to help you gain a strong competitive advantage and plan for your business years in advance.
You can be ITR Economics' insights are reliable, as the firm boasts an impressive 94.7% forecast accuracy rating at four quarters out. Whether your company is experiencing steady growth or a decline in business activity, ITR's methodology helps you determine the necessary steps you should take moving forward.
Even when business is slowing, there are many things you can do to make sure you are prepared for challenges down the road. If you need assistance, our team at The Great Game of Business is always here to help!