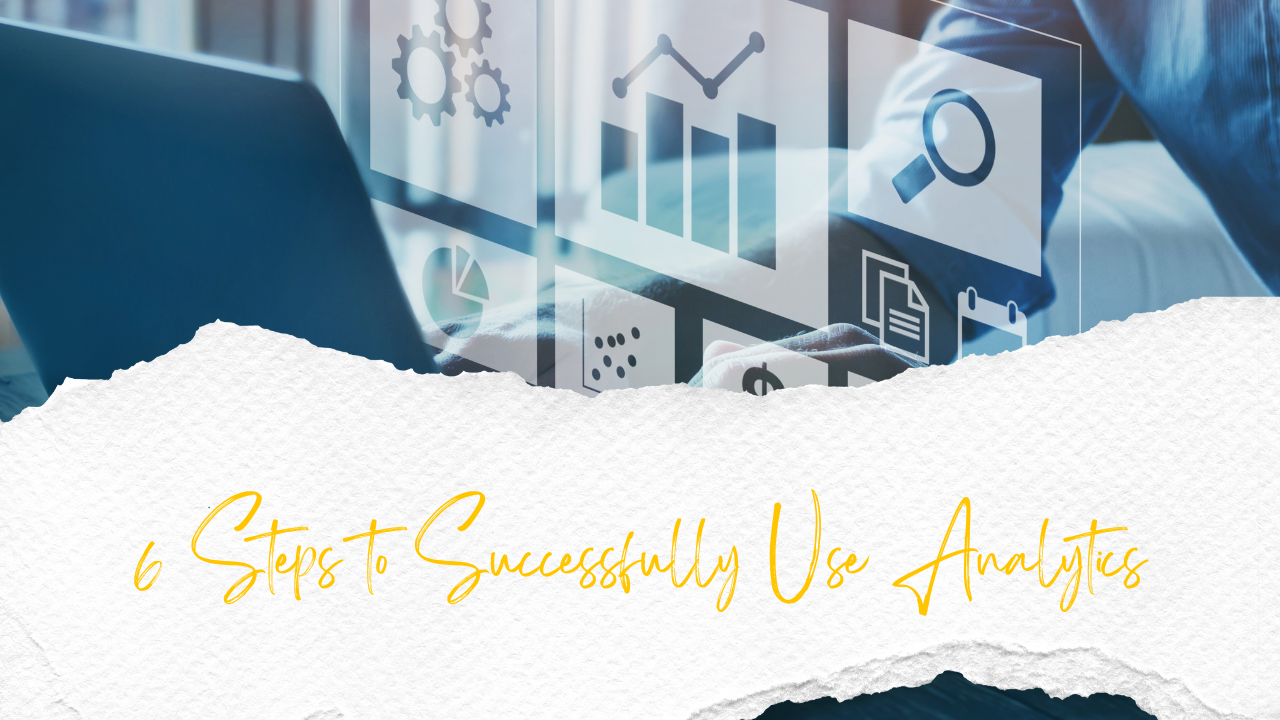 You've likely heard that analytics is all the rage. Marketing. Sports. Fraud detection. Analytics is everywhere, yet many organizations struggle with successful implementation. Before covering the six steps to successfully use analytics, a quick definition: analytics is generally defined as the procedures and methods used to extract useful information from data to help answer a strategic question.
The three elements of this definition that are critical:
Strategic question
Useful information
Methods
You're likely already trying to answer your organization's strategic questions with useful information, though it may not be coming from data. So you're already doing part of this, you just need to add data to the mix. Here are the six steps to get you there:
Step #1: Ask a Strategic Question
This question may be as specific or broad as you like. Depending on how specific the question is, additional questions may be required before action can be taken.
Step #2: Define Objectives
This step requires you to break down the question and determine what all it will take to get an answer. Some questions will result in 10 or more objectives, while others may result in just a couple.
Step #3: Obtain Necessary Data
There are two data sets needed in every analytic application: the data for analysis and the data for follow-up. Regarding sources, you need to think beyond the accounting and financial systems – productivity data, email, instant messages, social media, access logs, etc.
Step #4: Develop & Apply Procedures
The ultimate objective for the recurring, or routine, tests is to develop automated analytics. However, that is not the beginning of the process. Procedure development typically follows the following process:
Ad Hoc Individual Tests
Automated Individual Tests
Automated Groups of Tests
Continuous Analytics
Step #5: Analyze Results
The first aspect of this step is determining if the results appear reasonable based on your expectations. The second aspect of this step is determining if the results meet your objectives and answer your strategic question. Your analysis should tie back to the overall goal of the analytics developed and that is to answer the strategic question.
Step #6: Manage Results
If no one is using the results, the analytics function will fall flat from lack of support. If delivery of results is not timely, the analytics function will struggle to expand due to a lack of confidence from others. You should have a plan for how you intend to use the results of the analytics early in the process.
This article was written in conjuction with Jeremy Clopton's session presented at the
25th Annual Gathering of Games held in Dallas, TX.