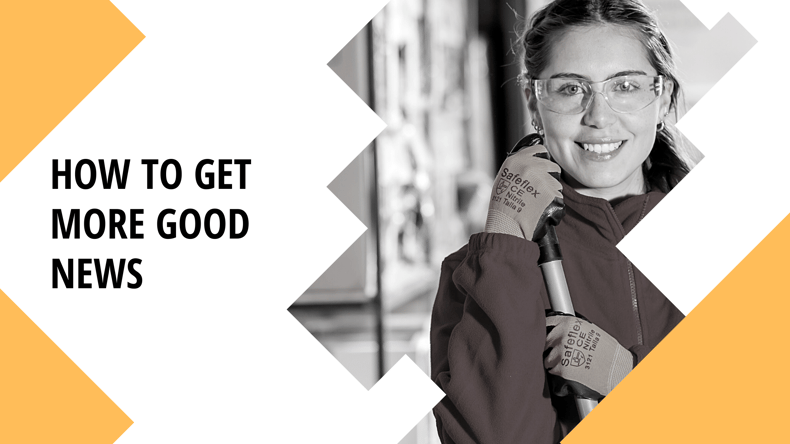 Success happens frequently when playing the Great Game of Business®. Whether it is winning a MiniGame™ or hitting your goals, there are plenty of opportunities to accelerate these results. To be even more successful, what we say when things go right is important (Gable, Gonzaga & Strachman, 2006).
After a success, there are four types of responses:
The active-constructive responding technique (ACR) is a way to respond to good news that encourages more resilient, pro-social and sustainable actions. At Peterson Trucks, we have trained managers in ACR to capitalize on positive events to strengthen and extend the good feelings associated with favorable results. The concept of capitalization, that is having people spot good events in other people's lives, is a trainable technique to increase personal and team results and happiness.
To illustrate the usage of the different types responding, suppose a manager was elected to be a part of a prestigious trade organization. A typical response to this good news could be PCR. The employee could tell me the 'good news' and I say, "Good job." This polite response is supportive and not much is made of the good news.
Another option is ADR. The employee could tell me the same 'good news', yet my response shifts to the problems associated with the good news. For example, I may respond, "How is that going to affect your regular job responsibilities? Are they going to pick up your incidental expenses? Do you have time?" These negative reactions to 'good news' can easily diminish the positive effects of the "good news".
Another option is PDR. In response to the same 'good news', I could respond, "Can you get me that report I asked for this morning?" or "That's great, did I tell you I'm having dinner with President Obama tonight?" In PDR, the response is either ignored entirely or refocused on my good news. ADR, PCR and PDR are negatively associated with relationship commitment, satisfaction and trust.
The only response style positively associated with relationship commitment, satisfaction, and trust is ACR. In response to the 'good news', it is important to be authentically enthusiastic creating a genuine sense that you are even more excited about the good news then they are. Recreating the moment for my employee, I would ask lots of questions about the details of how, who, where, when and what it could mean. By reminiscing and sharing the moment, the relationship gets stronger.
Implementing ACR techniques at Peterson Trucks helps improves future performance. When one union technician, Dan, was reporting on a significant drop in shop supplies cost (gloves, safety glasses, grease and other consumables) I asked him to tell me what happened. How did we turn an expense item where we were losing $5,000 per month into an item where we are making $3,000 per month? Dan started sharing the stories of how he went into the business system and found that one invoice was inappropriately charged to the account. He told of another story where the shop floor began to pay more attention to using brake clean and latex gloves to the end of their useful life. Rather than throw away nearly empty cans of brake clean, began to throw away cans that ARE empty.
It is this attention to detail where an employee on the shop floor owns the number that creates an attitude of accountability and empowerment which leads to real employee engagement. It is the telling and retelling of these stories by front-line employees in Huddles that create an attitude of success, self-efficacy and resilience. Don't waste the opportunity when your team has good news!
---