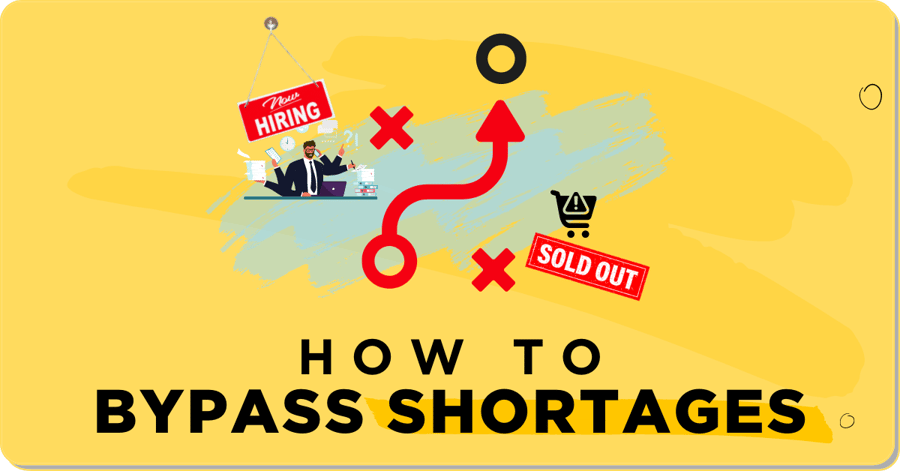 Be Flexible and Constantly Shift
Supply chain issues have created lots of shortages. Being flexible and willing to shift constantly provides a way to keep operations flowing. Right Proper Brewing, a brewery and pub in Washington, D.C., remains flexible and shifts when needed.
Their original brewery location also has a full-service restaurant. Well, it was full service until the pandemic, followed by subsequent labor challenges. Having first used technology in the form of QR codes during the pandemic, they still use it when short-staffed. Leah Cheston, founder, and owner with her husband, Thor, says that when guests can order and pay using their phones, the QR code is like having another server. While they've had fewer challenges with labor than many restaurants, they still do not have enough staff to cover when people call out sick. So the restaurant is flexible and uses the QR code option as a server when the situation requires it.
Being a made-from-scratch kitchen proved quite helpful because Right Proper Brewing could more easily switch suppliers to find the raw ingredients they needed. Shifting suppliers to keep their base ingredients on hand kept their menu intact. Leah heard stories of restaurants unable to get various pre-made food items because all suppliers were out.
On the brewery side, the aluminum can supply chain, and more specifically, getting printed cans, is very challenging, especially for smaller brewers. Once again, a flexible shift is keeping beer flowing to customers. Right Proper Brewing shifted to applying labels to blank cans while they wait to be able to purchase printed cans again.

Coach Tip:
Think about ways your team can shift and flex to work around the shortages affecting you.
Focus Elsewhere
Continuing on aluminum can shortages, Third Space Brewing in Milwaukee, WI, has seen their costs increase substantially, 35%+ for printed cans when they can get them. Moving to labeled cans when needed sends costs even higher. While they've had the cans they need, the larger shortage caused their costs to soar.
Having begun implementing the Game in the Fall of 2021, Kevin Wright, a founder and owner, credits MiniGames (an engaging, short-term activity designed to pursue an opportunity or correct a weakness within a company) for helping with the cost challenges. To counter the cost increase caused by aluminum can shortages, Third Space Brewing looked to other areas to save money. Enter the production team. Their first quarter 2022 MiniGame focused on a target of increasing beer yield by 1.5% during the filtration process. They won the MiniGame and earned the brewery an estimated $4,000 in extra beer on the cost side. Building on that success, they moved into the second quarter with a MiniGame designed to achieve a 1.5% yield improvement in the brewhouse.
Coach Tip:
When a shortage in one area causes costs to escalate, follow Third Space Brewing's example and look elsewhere to counter the increase.
Cross-Train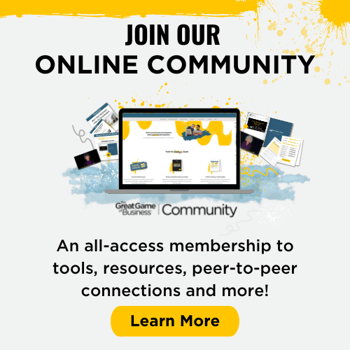 Iron Horse Brewery in Ellensburg, WA, launched the Great Game with their entire company in January 2022. Shortly after the launch, the production team created a MiniGame with a theme of Community. Their objective was to log a certain number of hours of cross-training on packaging duties. The original intent was to build knowledge of other roles in the company and, in turn, create a stronger team and community within the company.
Often when you ask questions to the world, answers appear because you are now tuned in to the new or different. In a way, that's what happened at Iron Horse Brewery. It turns out that the MiniGame coincided with the packaging team being short-staffed. They were down 2-3 people, essentially half of the packaging team. And this was happening during one of the brewery's busiest production schedules of the year.
The cross-training MiniGame ended up helping the short-staffed packaging department hit a 99.6% order fulfillment rate, up 1.2% over the previous year with no orders being cut. Greg Parker, one of Iron Horse's owners, said that from the awareness the Great Game provided, people saw a direct line from cross-training to order fulfillment to IHB's critical number.
Beyond the numbers and back to the question sent out to the world – in this case, the theme of Community – Greg shared what he called a bigger moral. "People are sometimes scared to change what they do in relation to others. The cross-training MiniGame gave people permission and safety to cross lines. It was an open invitation from everyone to everyone to come into my space and learn my work. It became a safe way for the packaging team to ask for help and overcome their machismo of feeling weak if they have to ask for help."
---
Join our online community site — an all-access membership to tools, resources, peer-to-peer connections and more!