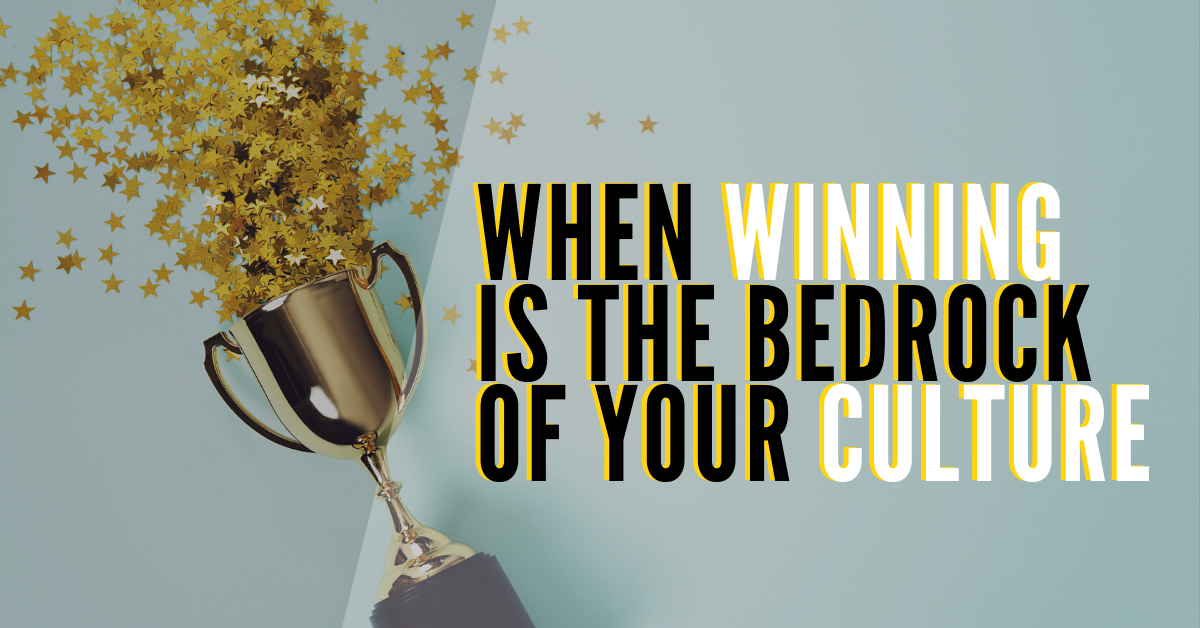 There is a secret weapon in the fight against COVID-19: America's urgent care clinics.
While Americans have long relied on these walk-in clinics for help in overcoming ailments like the flu and mononucleosis, the fear of COVID has kept people away from healthcare centers across the country.
Lacking adequate personal protection equipment, urgent care center visit volumes, decreased 50% almost overnight.
And yet, as the country looks for ways to scale up its testing capabilities, it has overlooked how well-positioned these centers are to help Americans get tested in a fast and safe way that is also covered by their existing insurance.
"Our urgent care clinics are a vast untapped resource," says Dr. David Stern, the CEO of Experity, which offers software and billing services for about 5,700 urgent care clinics—about half of the nation's total—across all 50 states.
Stern is in the throes of supporting a national scale-up in testing by relying on the strong ownership culture his team has been building with help from the principles of The Great Game of Business®.
As he says: "With the help of Great Game™, we provide total transparency on the company's financial and operating metrics, teach all employees—no matter their title—how they impact the bottom line, treat every employee as a leader, and hold each accountable for his or her results. Everyone then shares in the rewards."
Building Up to a Crisis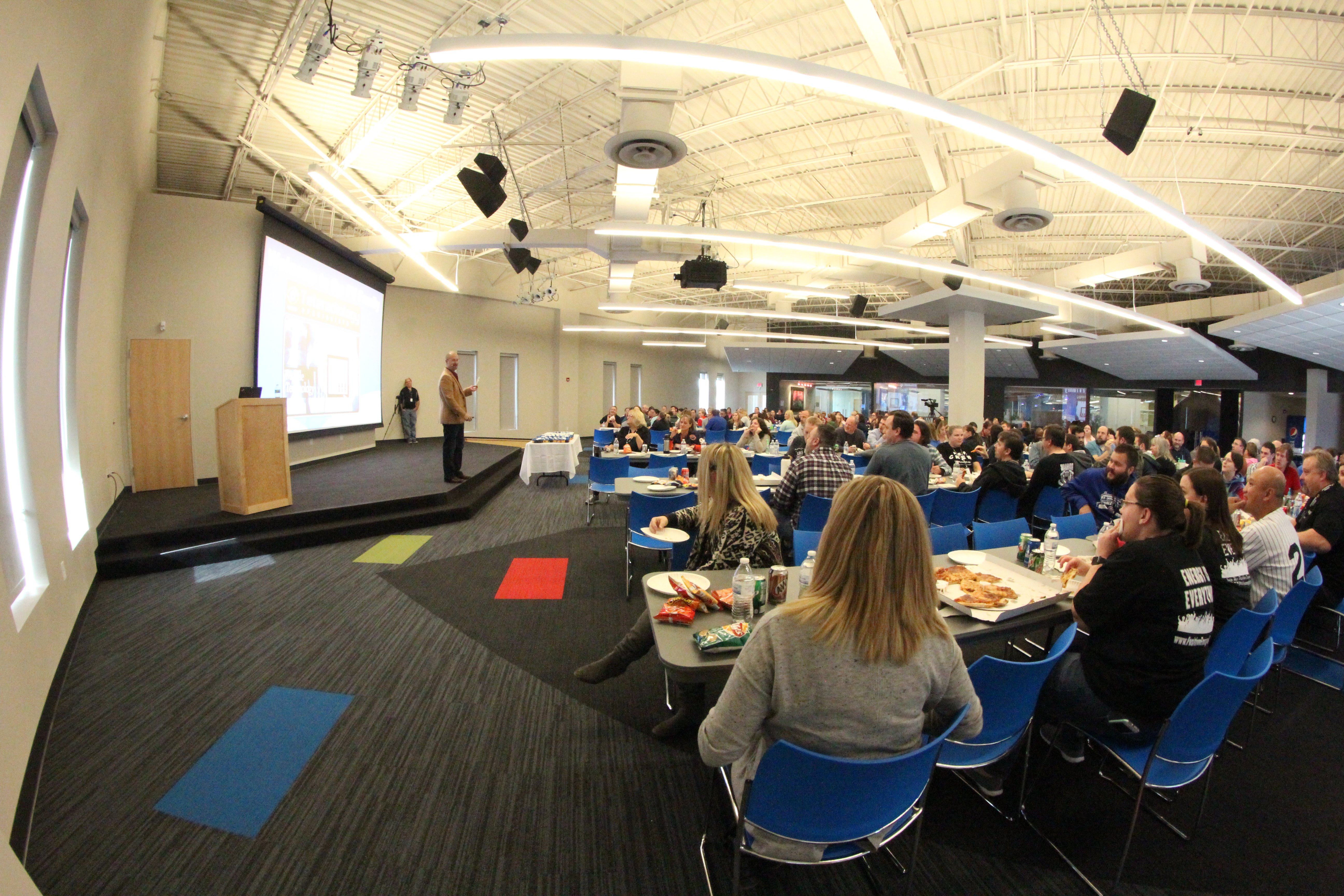 Experity was formed in 2019 out of a merger between Practice Velocity (PV), a firm founded by Stern in 2002, and DocuTAP (DT), PV's largest competitor.
"It was an opportunity to bring two winning cultures together," says Stern, noting that the seeds for the deal had been planted about two years prior. One of the terms of the deal was that the associates were granted a 2% synthetic equity stake in the new firm—a true stake in the outcome.
As CEO of the new company, Stern led the newly formed entity to embrace the principles of the GGOB right from the start.
"Great Game has strongly influenced all of Experity's core values," says Stern. "With value number two clearly stating: 'Share Openly.' This value is directly linked to our commitment to open-book management and transparency."
When Stern founded PV in 2002, he went looking for a better way to run a business. "For years I was looking for a system that could create an 'ownership culture' driven by employees who would take responsibility and be accountable for their results as individuals, as teams, and as a company," he says. When he found The Great Game of Business, he found his answer.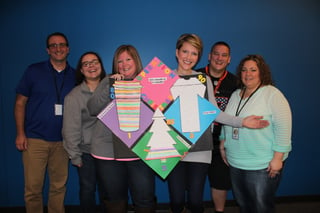 While the associates at PV had been playing The Game since 2016, the positive work culture of DT prior to the merger allowed them to rapidly embrace the levels of transparency and accountability that are inherent in GGOB principles.
Just as he had done back in 2016, Stern used financial and business literacy training to help teach associates how to think and act like owners of their business.
"There is no magic in making people owners," says Stern. "Being an owner doesn't have anything to do with whose signature is on the paycheck. I have had plenty of partners in the past who didn't act like owners. They didn't understand the business. They had no clue about concepts like cost of goods sold or the difference between gross margin and net income."
Stern also references the example of the failed ESOP experience at United Airlines a few decades ago as a cautionary tale of what can happen if you are not making the effort to teach people the responsibility that comes from being an owner.
"If you are not careful, associates may think that ownership is an entitlement," he says. "But ownership, properly understood, is much more about servanthood, stewardship, and responsibility."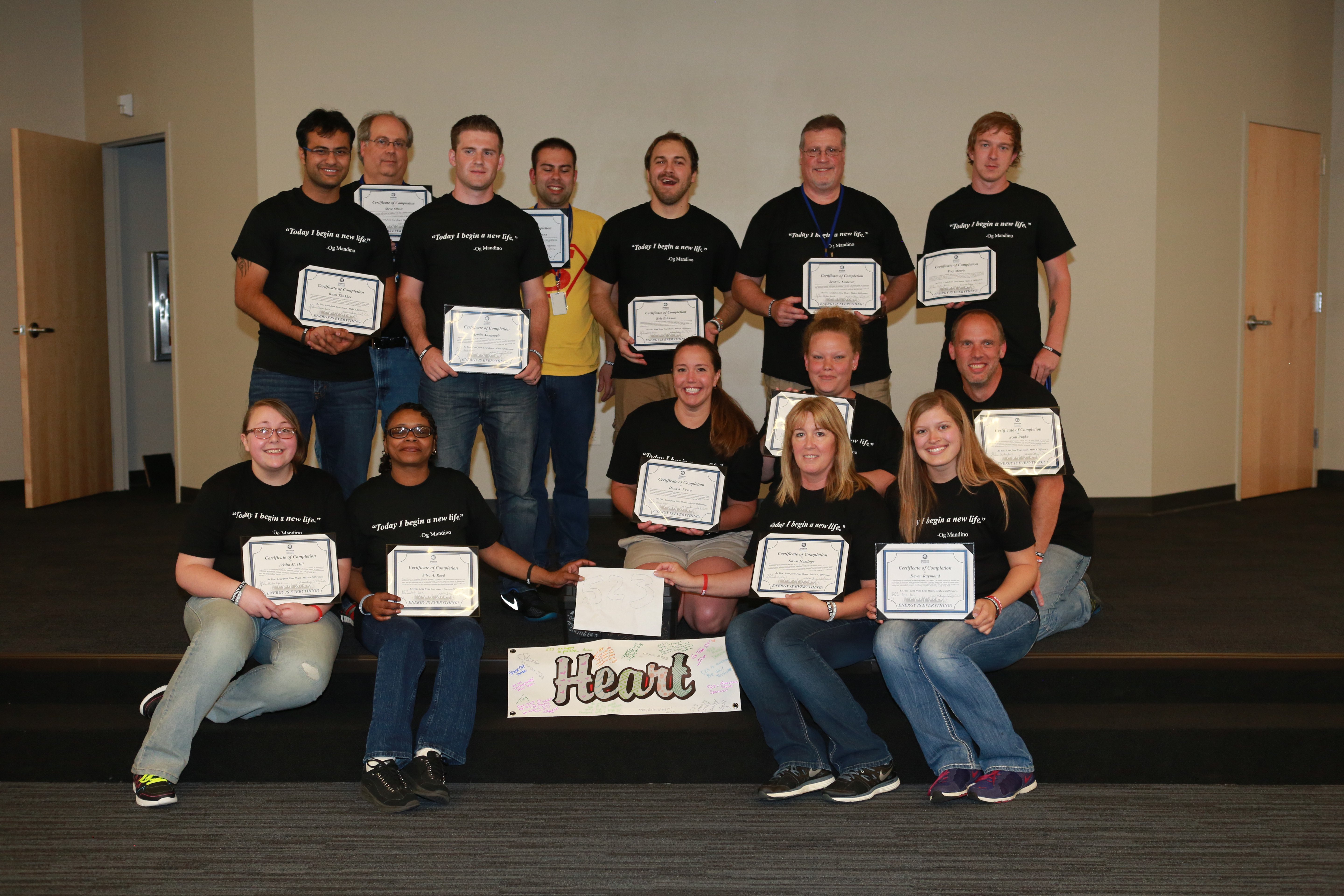 The results of the hard work to teach people at Experity about their business were undeniable, as both financial and engagement measures soon hit records, as did associate retention.
Then the pandemic hit, and Experity's revenues plunged 50% as people stayed in their homes. The company rapidly drew it's entire $20 million line of credit as insurance against an economic freefall. They shared this information with the entire company.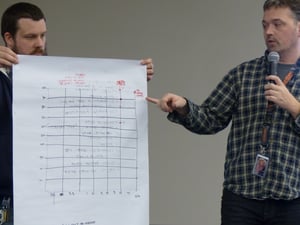 "We showed them with data and graphs that even in a serious downside scenario the finance team did not project that we would completely run out of cash," says Stern. Amazingly, the company hasn't had to touch the borrowed money, thanks in large part to the efforts of its 600 associates who kept costs under control and enabled a rapid turnaround of our client visit volumes.
As Stern says, when you have general workers talking about how they can control COGs—or cost of goods sold—you've got something special going on. "We have furloughed no one," says Stern.
"Our employee satisfaction scores have gone up, partly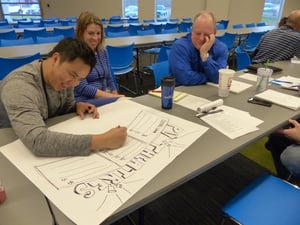 because we sent everyone to work from home a week or so before the mandates came. People really appreciated that we cared. They also appreciated that we were open-book like never before. Being open-book was critical to getting our people to understand what was happening inside the business. They could see the reality and the truth for themselves."
Changing Behaviors to Drive Results
One of the unique adaptations Stern has implemented first at PV and now at Experity is what he calls "MaxiGames." As with traditional MiniGamesTM, MaxiGames are designed to change behaviors and drive results. But unlike a MiniGame's typical three to six-month timeframe, Experity's MaxiGames last an entire year.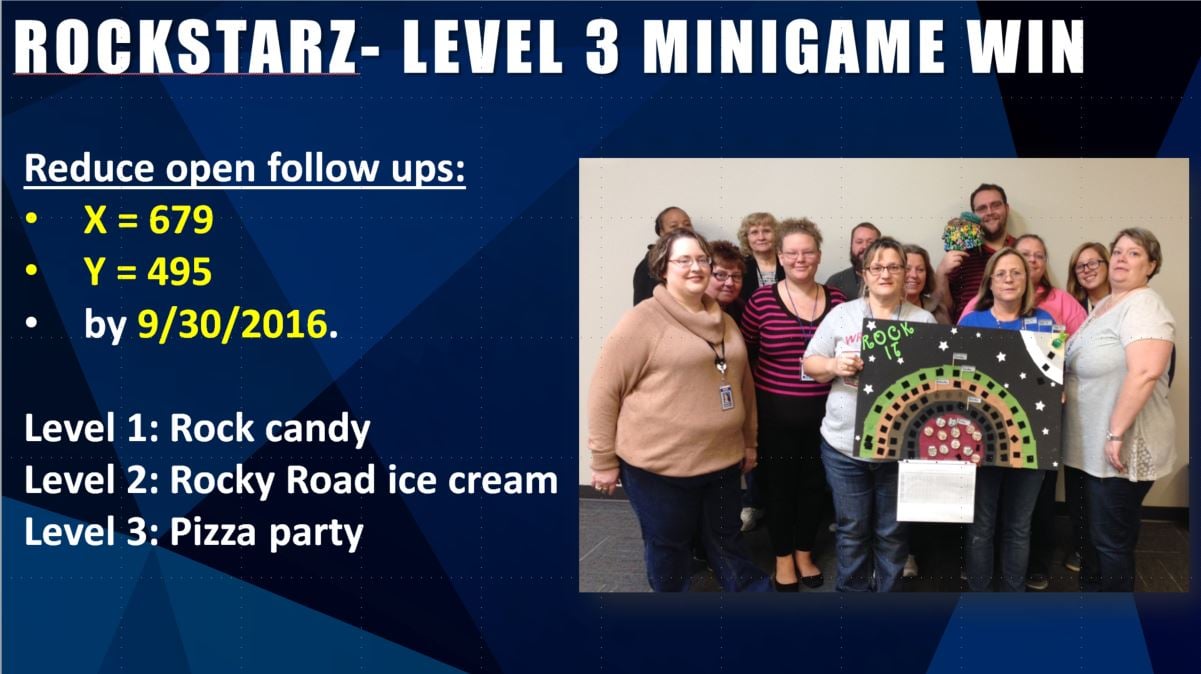 At the start of the year, each team within the company chooses a goal based on one of the company's two Critical Numbers™: EBITDA and Net Promoter Score (NPS). Each team then chooses which Critical Number they can better directly impact. For example, customer support might focus on NPS while the finance team will set its sights on profits.
Once that goal is set, each team identifies the one specific goal that they can target to make the biggest impact on that specific Critical Number. Once they have set that goal (stated, "from X to Y by year end"), they each team comes up with up one or two drivers (specific new habits) that will drive the team to success in reaching that team goal.
Again, these drivers must be a result of metrics that allow them to state the driver as "from X to Y", so that measurement of the behavior changes is never based on arbitrary or wishful thinking.
"Too many times people set goals, but they don't change their habits in ways to help them reach those goals," says Stern. "It's not about working harder, it's about understanding what you need to do differently to get the result you want."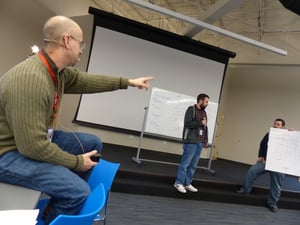 He pointed to an example of his customer support team who chose NPS as their goal. They identified that they could impact the score by cutting the wait time customers spent on the phone.
Originally, wait times averaged 2 minutes and 7 seconds. The team then focused on picking up calls faster, which then cut the wait time average to 1 minute and 30 seconds. That was still too long for Stern's satisfaction, but he knew that once they began to work on it, they would improve even more.
Initially, they put up a real-time, video scoreboard where they could see whether they were hitting their goal throughout the day. They watched the scoreboard and were fully focused on the goal of cutting call wait times, but nothing changed.
Stern says that after the team investigated the challenge further, they realized that the longer wait times had nothing to do with the team ignoring ringing phones. Rather, it was when the agents were working on something else. When answering an email or working on a problem, they would set the phone system to "unavailable" causing the phone on their desk to not ring.
Calls simply backed up for the few available agents to answer. The team discovered when they were not on the phone, they had been available only 30% of the time. Now, by altering their habit (tracking the new driver habit) and making themselves available 51% of the time, call wait times have consistently average under 30 seconds (many days under 10 seconds)—which has helped drive NPS scores higher.
"It was magical how tracking and changing the habit was key to reaching the target," says Stern. In winning the game, the team formed a new habit to consistently "Delight the Client" (value number 5 at Experity) for years to come.
A True Stake in the Outcome
Experity's operates a "software as a service" or SaaS model, where companies are often valued at a multiple of fifteen times EBITDA. Thus, every dollar spent on a one-time basis will not change valuation, but every dollar earned or saved on a recurring basis has a big impact.
"Our associates have begun to talk about innovation and operational changes and frame them as, 'Is that a $1-dollar idea or a $15-dollar idea?'" says Stern. "In other words, does that idea generate simply a result in a one-time addition of revenue or one-time savings, or does that change result in another dollar to the bottom line on a recurring basis where it adds $15 to the value of our business. People spend a lot of time talking like this now."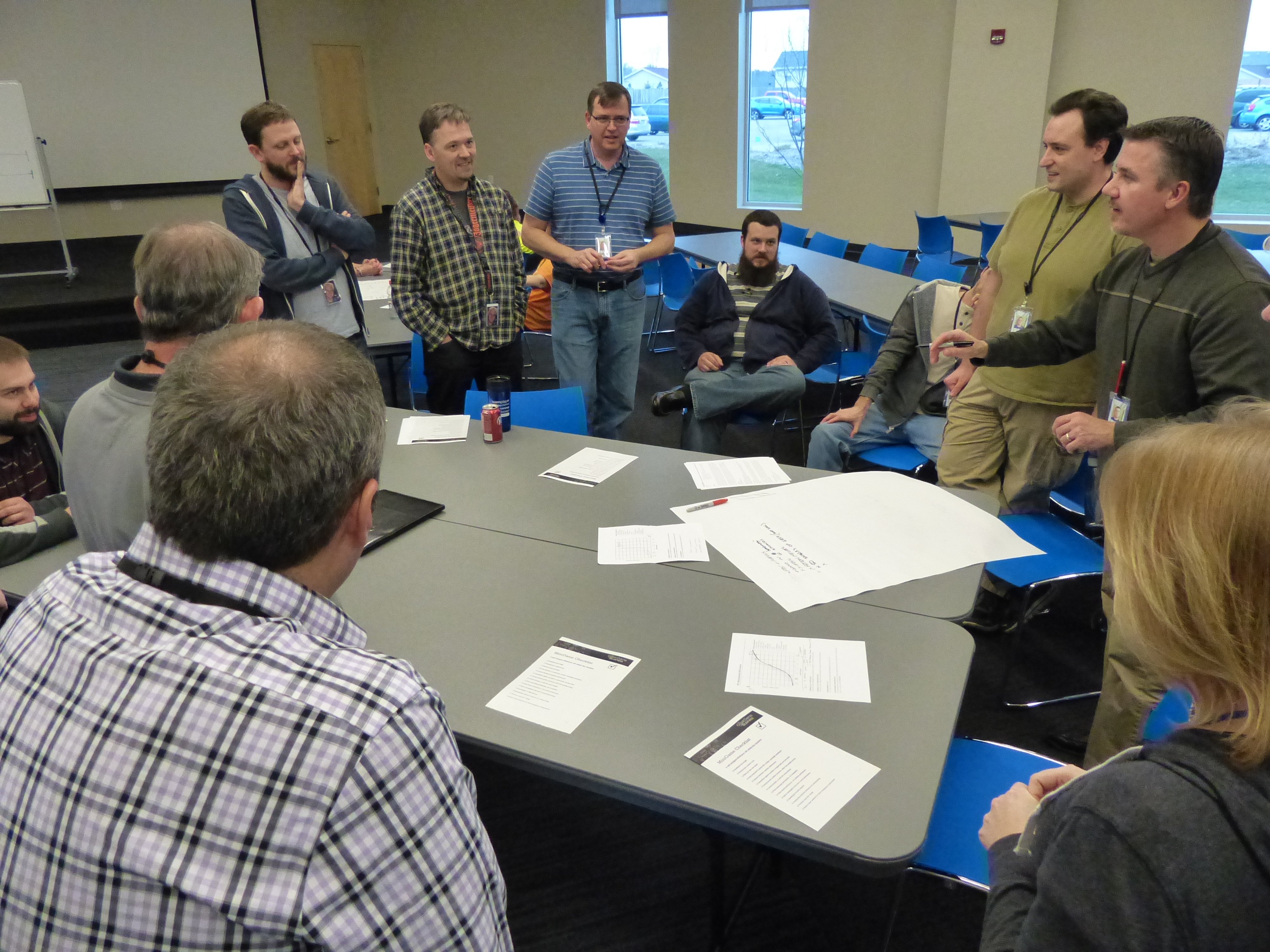 When Stern agreed to merge his company, PV, with his competitor, he only sold a small fraction of his ownership and became a substantial minority owner in the new venture.
The majority owner of Experity is a private equity company—which means the company will eventually look for some kind of exit—either taking the company public or selling it in a few years.
"The good news," says Stern, "is that many private equity firms have developed extraordinary skills at helping companies maximize their value at exit. Just one year into the merger, while still delivering even more value for our urgent care clients, we have seen substantial financial improvements."
That could result in a big payday for the associates of Experity thanks to their financial stake in the business. The Experity Synthetic Equity Program (ESEP) provides all associates that have completed one year of service with shares of synthetic equity (with payouts similar to stock options) in the company. Additional shares are distributed annually to all qualifying team members.
Stern had also shared equity with associates at PV, where the average payout as a result of the merger was about $5,000. Based on the projections of where Experity could be by in the year 2022 or 2023 when it considers an exit, associates could be looking at a multiple of 10-times that payout, with some longer-term employees receiving over $200,000.
"I've always believed in Jack Stack's principle that the employees should share in the rewards they help create," says Stern. "I think too many business owners make the mistake of throwing perks at their employees, which they mistake for culture. But football players don't enjoy what they do just because of the high-fives and paychecks.
"They enjoy setting and beating the goals they set together to win games. Great Game takes the whole idea of winning to a company level. That's the real bedrock of our company's culture."
---

Join the Great Game Community for a LIVE Podcast Recording.
Dr. David Stern will be joining hosts Steve Baker & Rich Armstrong this week's live recording of the Change The Game Podcast.
Join us live on Friday June 19th to hear Dr. Stern share his team's Great Game story.
Other articles you might like: