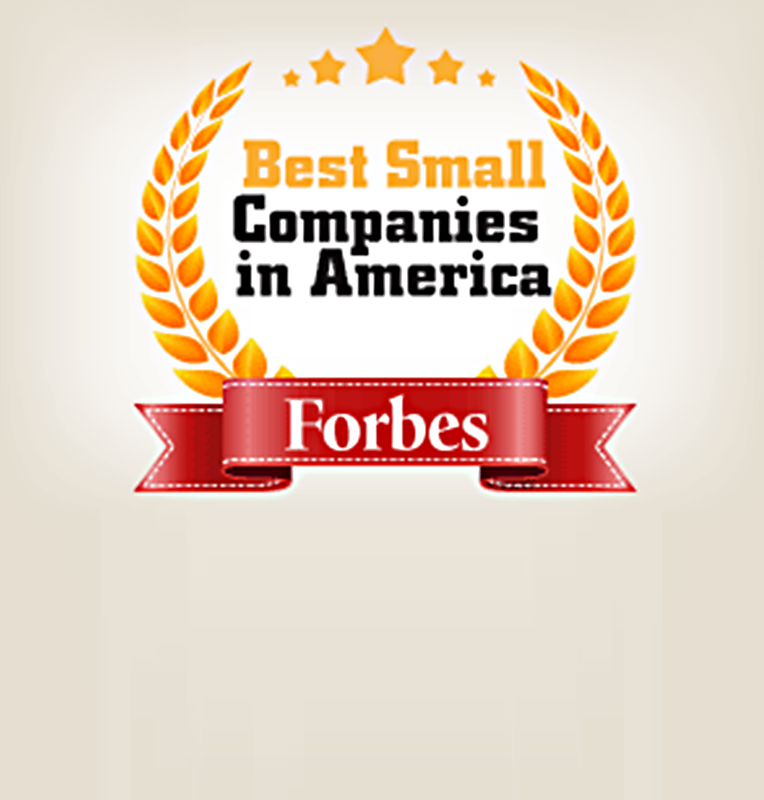 Jan 29, 2016
Springfield, MO – January 29, 2016 – This week, Forbes launched America's Best Small Companies list. The Great Game of Business is proud to announce that eight of the 25 honorees are Great Game of Business practitioners. By implementing the Great Game of Business, companies are building sustainable financial health, one of the six criteria to achieve placement on this prestigious list.
The Great Game practitioners on the list span coast to coast, varying industries and revenues, illustrating that open-book management is achievable in companies of all shapes and sizes.
Great Game of Business practitioners on the list:
Askinosie Chocolate – Food and Drink, Springfield, Missouri
Fresno First Bank – Banking, Fresno, California
Gainesville Health & Fitness – Fitness Centers, Gainesville, Florida
Innotec – Manufacturing, Zeeland, Michigan
New Belgium Brewing – Beverages, Fort Collins, Colorado
Tasty Catering – Food and Drink, Elk Grove Village, Illinois
Torch Technologies – Technology Hardware and Equipment, Huntsville, Alabama
West Paw Design – Manufacturing, Bozeman, Montana
"In today's incredibly competitive business landscape, it takes something extraordinary to make your company stand out. The companies on the Forbes Top Small Businesses list have stood out not only in their respective industries, but in the business landscape by creating business educated, empowered and engaged workforces," said Rich Armstrong, GGOB president. "We are proud to see eight Great Game of Business Practitioners on the Forbes list building lasting cultural change in their companies."
These companies—referred to as small giants, based the book of the same name by Bo Burlingham—have chosen to be great instead of big. Growth is good, but the leaders of these companies have had other, nonfinancial priorities as well, such as being great at what they do, creating great places to work, providing exceptional service to customers, and making contributions to their communities.
The criteria for making the list:
The company has been acknowledged as outstanding by those who know the industry best.
It has had the opportunity to grow much faster, but its leaders decided to focus on being great rather than just big.
It has been recognized for its contributions to its community and society.
It has maintained its financial health for at least ten years by having a sound business model, a strong balance sheet and steady profit margins.
It is privately owned and closely held. It is human-scale, meaning frontline employees have real interaction with top leaders.
It has both charisma and mojo. When a leader has charisma, you want to follow him or her. When a company has mojo, you want to be connected with it.
Read full coverage on the Best Small Companies list at www.forbes.com/best-small-companies, and to learn more about implementing open-book management in your company, visit www.greatgame.com.
###
About The Great Game of Business, Inc.:
The Great Game of Business, Inc. was established to help companies implement the open-book management practices outlined in the book The Great Game of Business. We are the educational wing of SRC Holdings Corporation, where the business philosophy of open-book management was developed by president and CEO Jack Stack more than 30 years ago.
Originally established to handle a high demand for company tours and visits after the book's release, The Great Game of Business, Inc. is now the largest and most well-known resource for open-book management training and education.
The Great Game of Business provides expert training and coaching services as well as an annual conference for companies interested in implementing open-book management in their organizations. The Great Game of Business, Inc. has hosted more than 6,000 companies around the world, including Southwest Airlines, Harley-Davidson and Whole Foods Market. For more information, visit www.greatgame.com.
Media Contact:
Ken Cook
kcook@ggob.com
417-829-8275