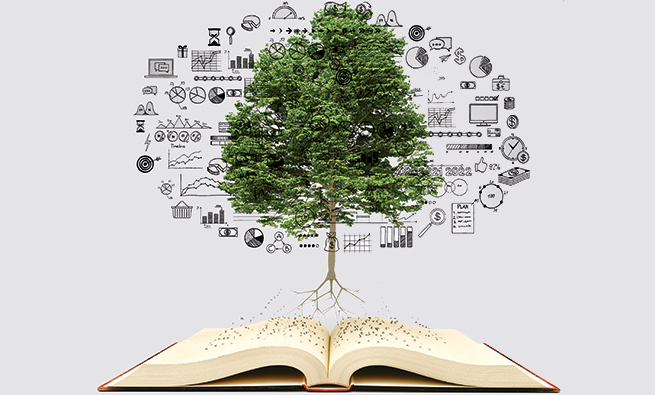 Sep 8, 2020
A huge waste company truck pulled into the manufacturing complex of SRC Holdings Corporation in Springfield, Mo. Two men got off the truck and loaded four 55-gallon drums of used SRC diesel fuel onto the back of the truck, their work overseen by two SRC employees.
Because SRC uses an "open-book" management style, the two employees were well aware that the cost to the company for each 55-gallon drum hauled away was $200, which also cut into the employees' bonus plan. Yet one of the employees knew that there were recycling companies willing to pay SRC for each drum, and the liquid would be recycled into something usable without damaging the environment. After the employee brought this to the attention of top management, SRC located a company that would pay $38 per drum to SRC.
SRC's unique approach to sustainability is driven by its revolutionary open-book management philosophy that, in effect, transforms every employee into a management accountant and an innovative business partner. The company, which is employee-owned, has discovered that this approach leads to more effective corporate responsibility, ethical practices, and a commitment to sustainability. This in turn can result in better cost control, higher profits, and stronger cash flows.
A UNIQUE PHILOSOPHY
SRC Holdings Corporation—SRC originally stood for Springfield Remanufacturing Corporation—has been broadly recognized as the company that first pioneered open-book management principles, which were developed by company president and CEO Jack Stack and documented in his 1992 book, The Great Game of Business. Tons of press followed from mainstream media outlets, and numerous scholarly articles touting the success of SRC were published in academic journals.
SRC originated as a factory owned by International Harvester (IH), which is now known as Navistar. SRC's original core business was, and remains, remanufacturing vehicle engines and transmissions to specifications approved by the original equipment manufacturers (OEMs), with whom SRC has contracts. This core business places the company solidly in the middle of the sustainability movement, as SRC is in the business of transforming used engines, starters, alternators, turbochargers, and engine components into like-new components.
SRC was officially born in 1983 when IH sold the assets of one of its factories, called "The IH Renew Center," to an employee group led by Stack, who was the former plant manager. From there, it took him only a few years to implement his open-book management style and transform SRC into a profitable and growing company.
How did Stack do it? Let's take a closer look.