THE BEST WAY TO DO BUSINESS PLANNING

.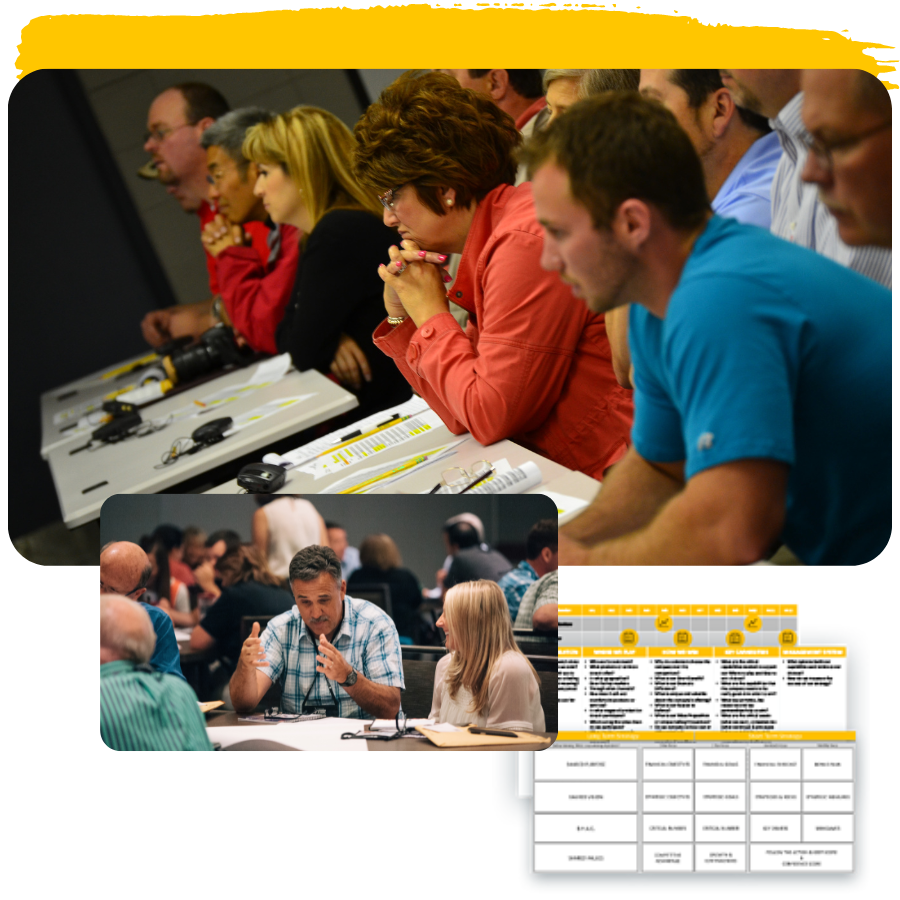 Don't do business planning alone!
Struggling to effectively plan and strategize for the future of your business? This private event is for you!
Our team of experts have years of experience in helping organizations of all sizes develop short and long-term business plans that drive growth and success.
How Our Planning Process Is Different
We understand that as a CEO, your time is valuable and limited. That's why our planning process is different. We don't come in and help the executives craft a beautiful plan, just to turn around and hand it to the people who make it happen (your employees) who don't believe a single piece of that plan because they were never included in the creation of it. That's a waste of time for all parties involved. Instead, we include all employees in the process of planning.
Here's How it Works:
We look at the economy, your industry, and your competition.
We bring the marketplace to your people so they can help make the tough decisions.
We evaluate where the company's main focus should be.

We'll create backup contingencies so when life throws you a curveball your team is ready.
The entire organization votes on and signs off on the company's finalized plan.
We make sure everyone in the company knows how they fit into the plan and are ready to execute.