Greater Stewards | Enhanced Sustainability
Helping public and nonprofit organizations adapt the proven principles of open-book management.
The Great Game for Social Sectors
Event Dates: January 24-25, 2018

Day 1 - 8:00 am - 5:00 pm | Day 2 - 8:00 am - Noon
Event Location: The Great Game Offices – 2401 E Sunshine | Springfield, MO
Online Registration closes January 15th (Spaces are limited. Register below to reserve your seats.)
The turnaround story of Springfield Remanufacturing Company (SRC) that began back in 1983 has become an inspiration to thousands of businesses around the world. The key to the system was using the analogy of a game – with rules, a scorecard, and rewards for winning – to help explain to every one in the company how they could really impact the bottom line. The premise became the foundation for The Great Game of Business (GGOB). At its heart, Great Game is all about financial sustainability.
For-profit businesses of every size, shape and industry have embraced that powerful message over the past 25 years. Now, the lessons learned by SRC have spread into the nonprofit and public sectors. In recent years, leading organizations such as Missouri Southern State University (MSSU), Big Brothers Big Sisters of the Ozarks (BBBSO) and Greene County, Missouri have committed and embraced the open-book management principles taught by Great Game as a way to improve their own financial sustainability. They've been able to use the momentum to empower employees to step up and make a difference.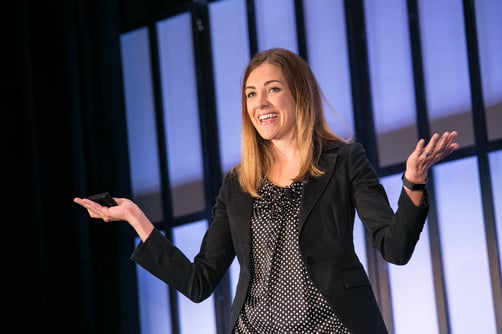 The Great Game of Business, Inc. saw the potential and has expanded our offerings to help public and nonprofit organizations learn how to adapt the proven principles of open-book management to become better stewards and enhance the sustainability of their organizations. The public and nonprofit sectors who have worked closely with Great Game are seeing tremendous results.
Katie Davis of Dream Big Consulting leads the training for The Great Game Experience for Social Sectors. Read Katie's blog post "No Money, No Mission" and watch her present on the main stage at The 25th Annual Gathering of Games Conference here.
Attend this training to:
Discover how The Game can be adapted to fit any organization.
Learn from nonprofit, education, and government examples and case studies.
Share ideas and challenges with leaders across a variety of organizations.
Learn the fundamental principles and practices of open-book management and the proven 10-step approach to implementation.
Watch as employees report and forecast company financials during an SRC Company Huddle.
Understand how you can apply and sustain open-book practices in your own organization.
Who should attend:
CEO/Executive Director/President of nonprofit, public, and government agencies
Leadership team members whose CEO is attending or already has attended
Board members
Read about how Greene County practices the Great Game of Government here.
Read about how Missouri Southern State University practices the Great Game of Education here.