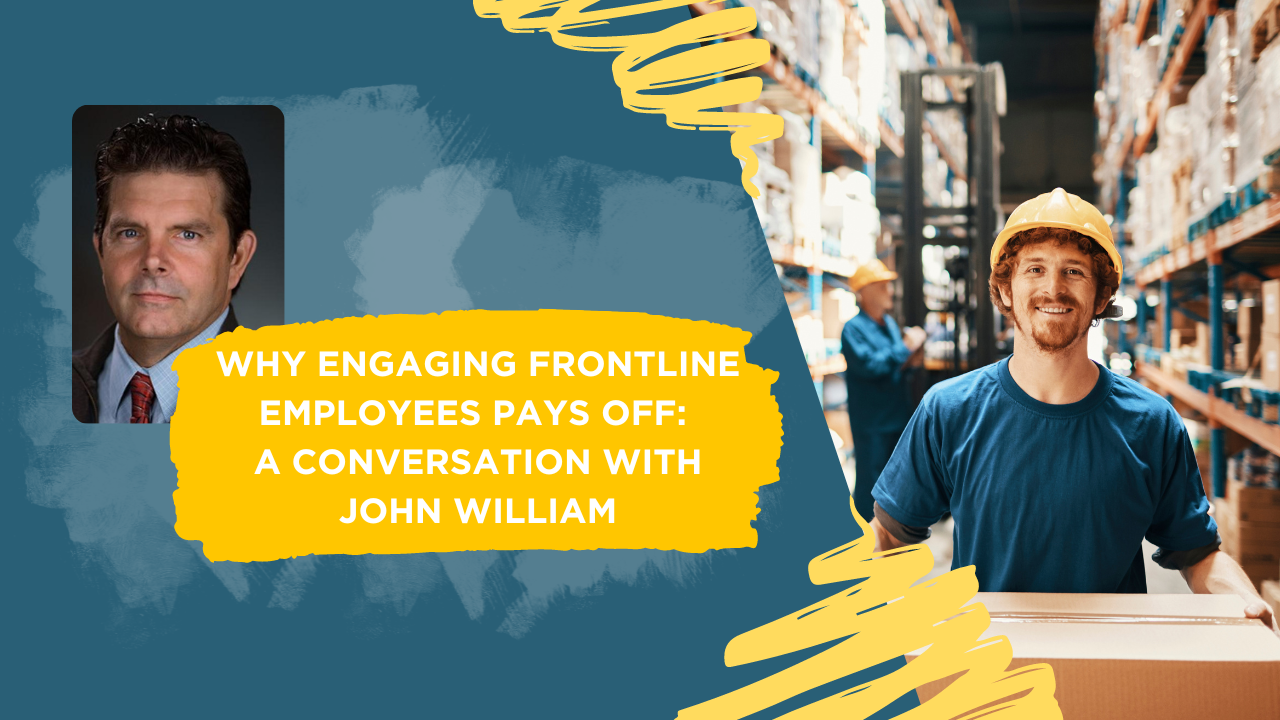 More and more companies these days have begun to pay attention to the topic of employee engagement as a way to help drive their future growth. Unlike the days of old, when workers - especially those on the frontline - were expected to do little more than punch a clock and perform rote tasks, today's leading organizations have come to appreciate how valuable it can be when employees throughout every level of the company brings their passion and creativity with them to work everyday.
That's certainly the case at Central States Manufacturing, a leader in the metal building component industry. Originally based in Lowell, Arkansas, the company now operates six facilities around the country and employs some 530 workers – an expansion the company credits at least in part to its efforts to engage its people, especially those working on the front lines of the business. The team at Central States even earned an All-Star Award at the 2012 Gathering of Games for the results their company has seen through playing The Game.
Recently, we caught up John Williams, the Vice President of Sales and Marketing at Central States, to ask him about why engaging the frontline employees matters and how his company goes about doing it.
Q: How do you define engagement?
JW: I define engagement as something someone is passionate about. If you can connect with someone about something they care about and in a way where they feel like they are making a difference in the organization, that's engagement. If you can do that, the person will then tie the performance of the company back to what they are doing on an every day basis. That makes them more productive as well, which leads to a stronger performing organization.
Q: Why is engaging your frontline employees in particular so important?
JW: As someone who started out working on the frontlines as a maintenance worker, I know that the frontlines is where the action is. It's where your product is getting manufactured or where you are talking to your customer about your service. Your frontline workers are the face of your company to your customer. That's what makes it so important. You need to engage your frontline employees in a way that motivates them to take good care of your customers.
Q: How can you measure engagement?
JW: There is no one single way to do it. We use a couple of different tools, including a survey we send out to our employees. We also use turnover and exit interviews as a way to gauge people's passion and issues. We also look at overall performance on objectives and safety numbers. If someone is engaged, for example, they will be safer. You can also look at how many positions within the company are being filled internally. If you see people who want to move up and do different things in the company, then you know they are engaged.
Q: So how do you go about engaging someone?
JW: The most important thing to recognize is that everyone is an individual and is motivated by different things. Some people are motivated by the kinds of projects they work on. Others care more about money. And some of us want more support or recognition. If you want to engage someone, you need to understand that person as an individual to understand what's important to him or her.
Q: What are some of the particular challenges to engaging the frontline?
JW: People who work on the frontline have a different frame of reference than say, someone on the management team. What I mean by that is that a frontline worker is typically focused on doing their job as well as they can today. But they aren't necessarily worried about what the company's strategy should in ten years now like an executive might be. Companies make the mistake of trying to get the frontline worker to think like an executive. But that will never happen. You need to understand the frame of reference and work with it.
Q: What's an example of how that might work?
JW: Think about a bonus plan. For a frontline worker, having an annual bonus plan means little to them until maybe November. But if you can cut the time frame down to say, a monthly bonus, it will engage and motivate them more on a daily basis to meet their goals.
Q: Are there other common mistakes companies make when it comes to engaging the frontline?
JW: I think there is a crazy misconception that the human resources department is supposed to do all of this. To hire, recruit, and motivate. I don't agree. I think HR can support these efforts and provide tools. But it's the job of the company's leaders to make sure employees are engaged and growing.
Q: So even though you're in a sales and marketing role, engaging the frontline workers is still important to you?
JW: Absolutely because they are the ones who touch our customers every day. Everything they do reflects on the company and not necessarily on them as individuals. We are a sales-driven organization and the people on our frontline – the production people, the truck drivers, or the sales people – are the reasons our customers buy from us. It's not because of John Williams. That's why getting everyone on the frontlines engaged in their jobs is so critical to the success of the entire organization.
If you're interested in hearing more insight about why employee engagement is so important to the success of your business, as well as more tips on how to do it, you can catch John Williams' breakout session, Engaging the Frontline, at the upcoming Gathering of Games conference in St. Louis.